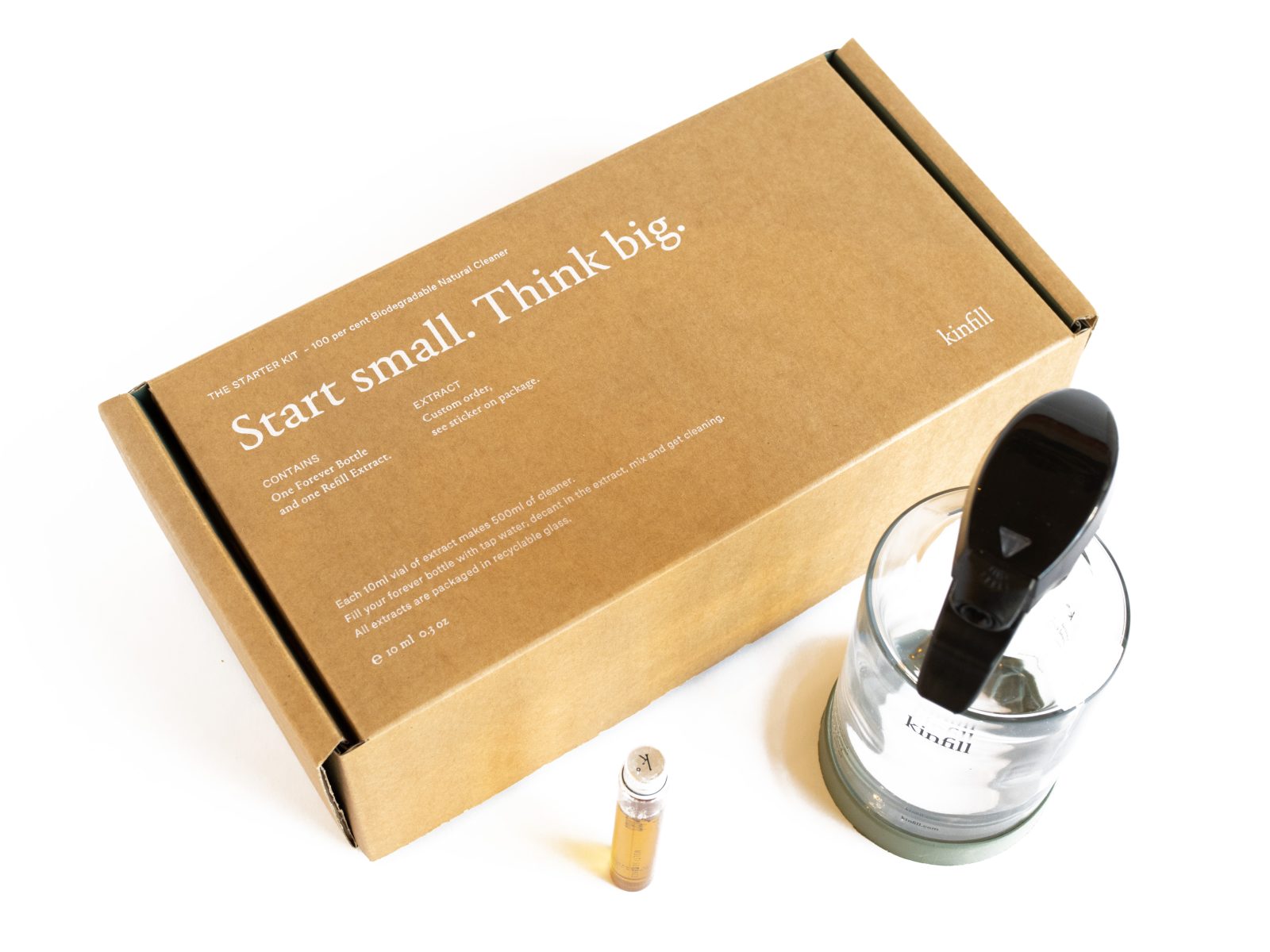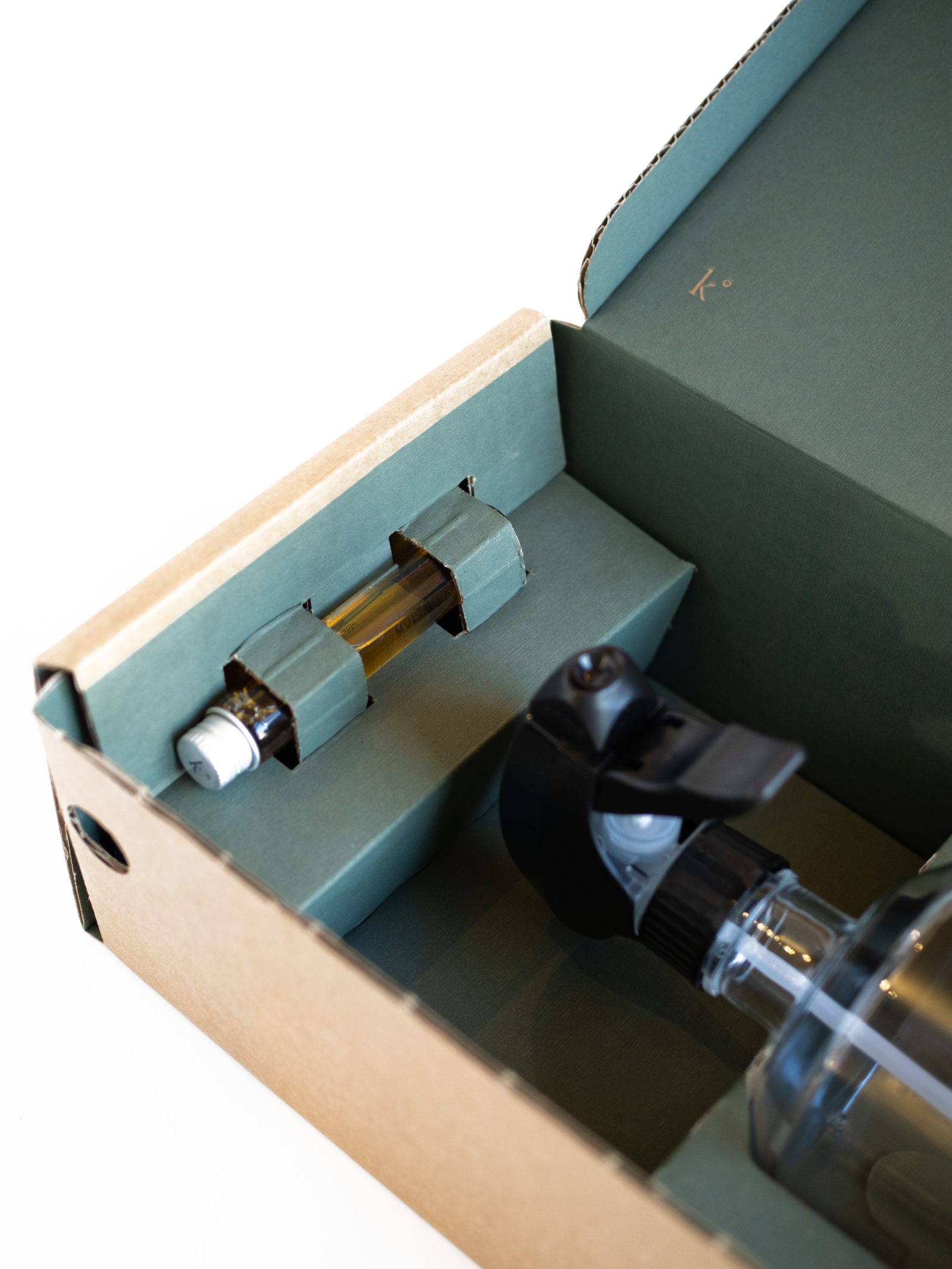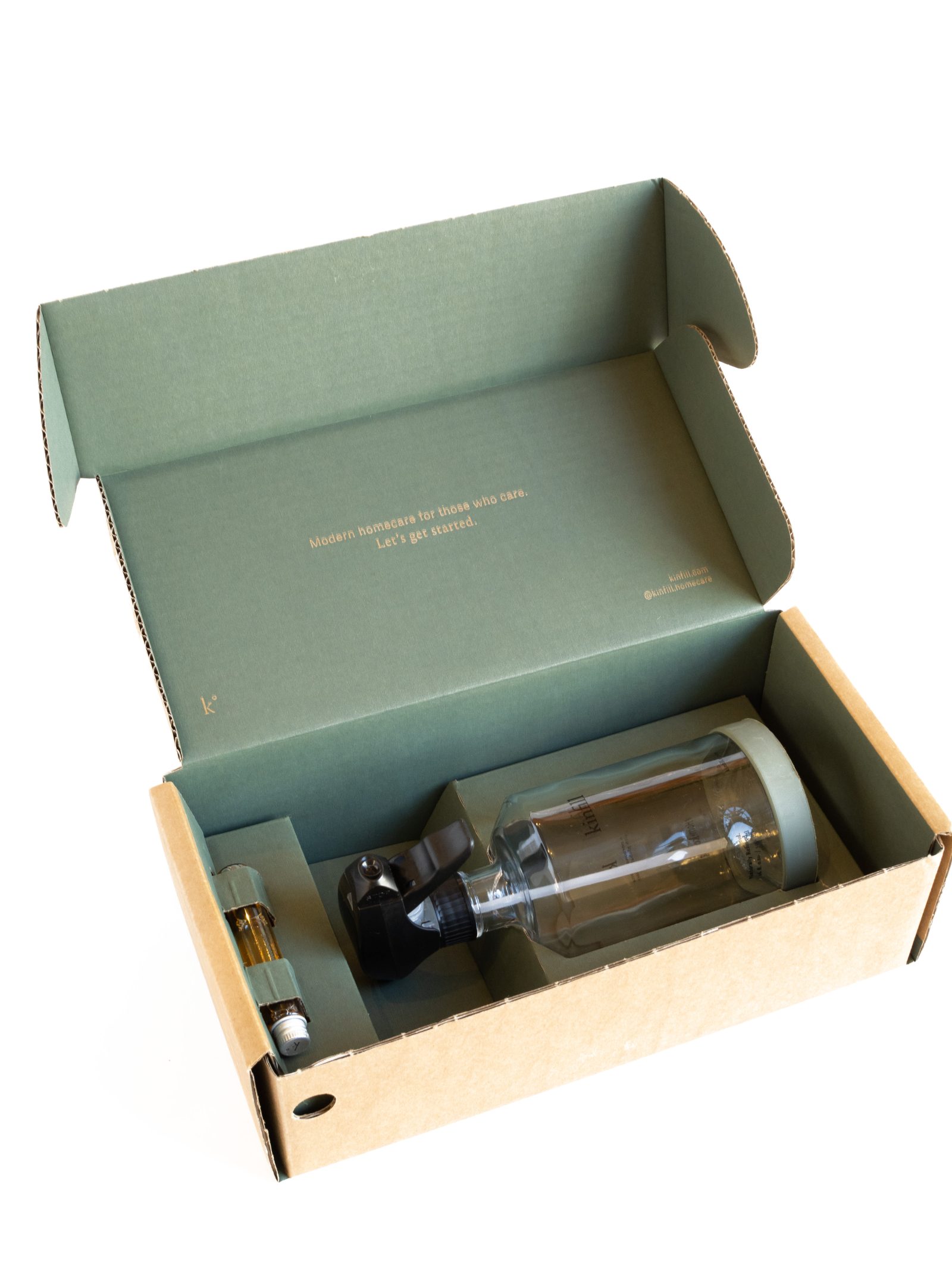 Back to overview
Kinfill
Kinfill is a Dutch company with a clear mission: Empower people to build cleaner habits for themselves and the planet.
For most cleaning products, the main ingredient is water and the spray bottle is meant to be discarded once you run out of product.
This makes for unnecessary transport, logistics and waste. Kinfill rethought this process and introduced a toxin free cleaning extract that comes with a beautifully designed (empty) reusable glass bottle. Just mix the extract with some water and start cleaning. Once you run out, just use one of the available refills without wasting the bottle.
Paxpring supports Kinfill with their packaging needs. We designed several e-commerce-ready kits that can take a beating in the parcel shipping process; protecting the beautiful glass contents inside. Reducing resources and waste starts with products arriving safely at your doorstep.