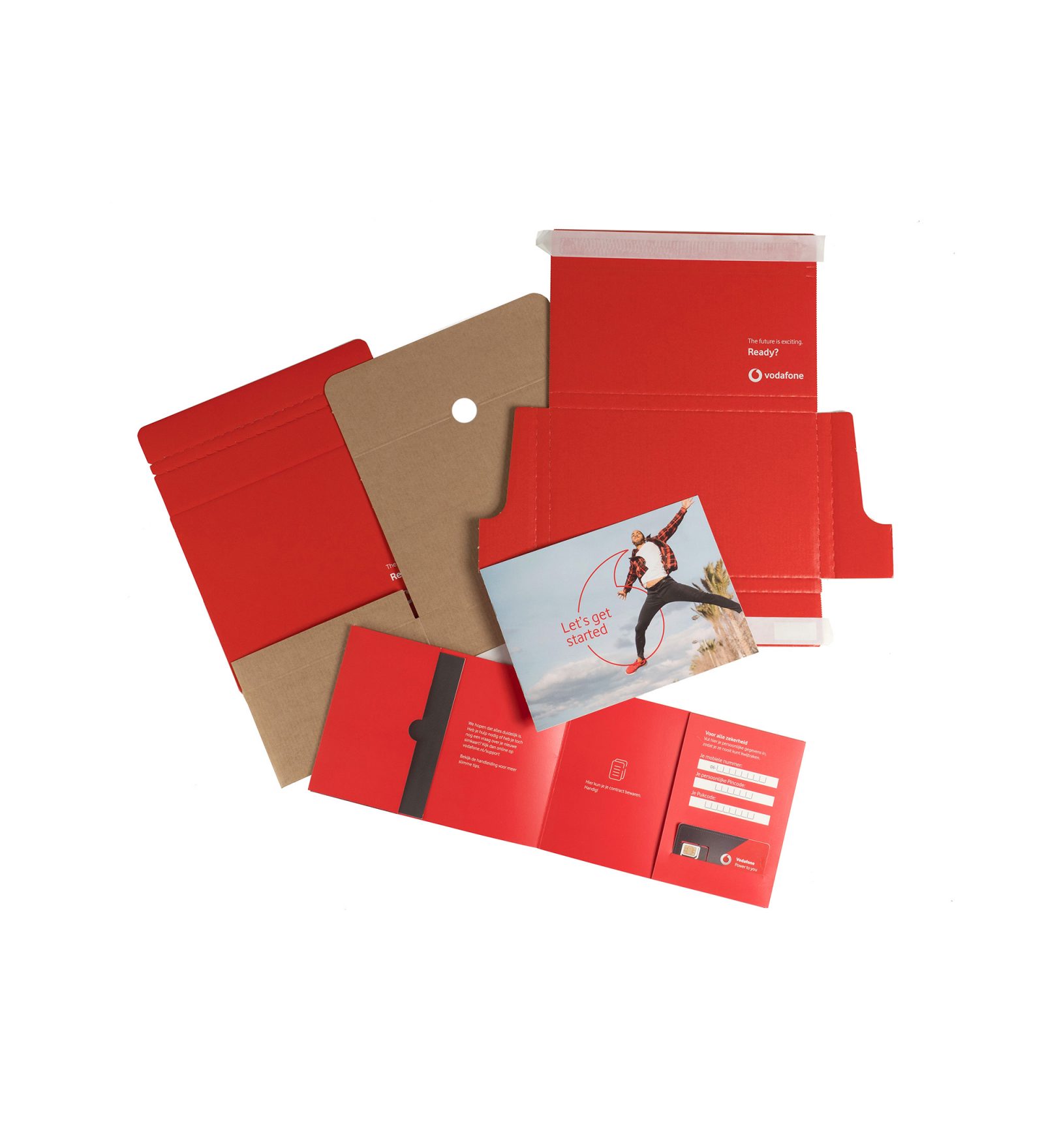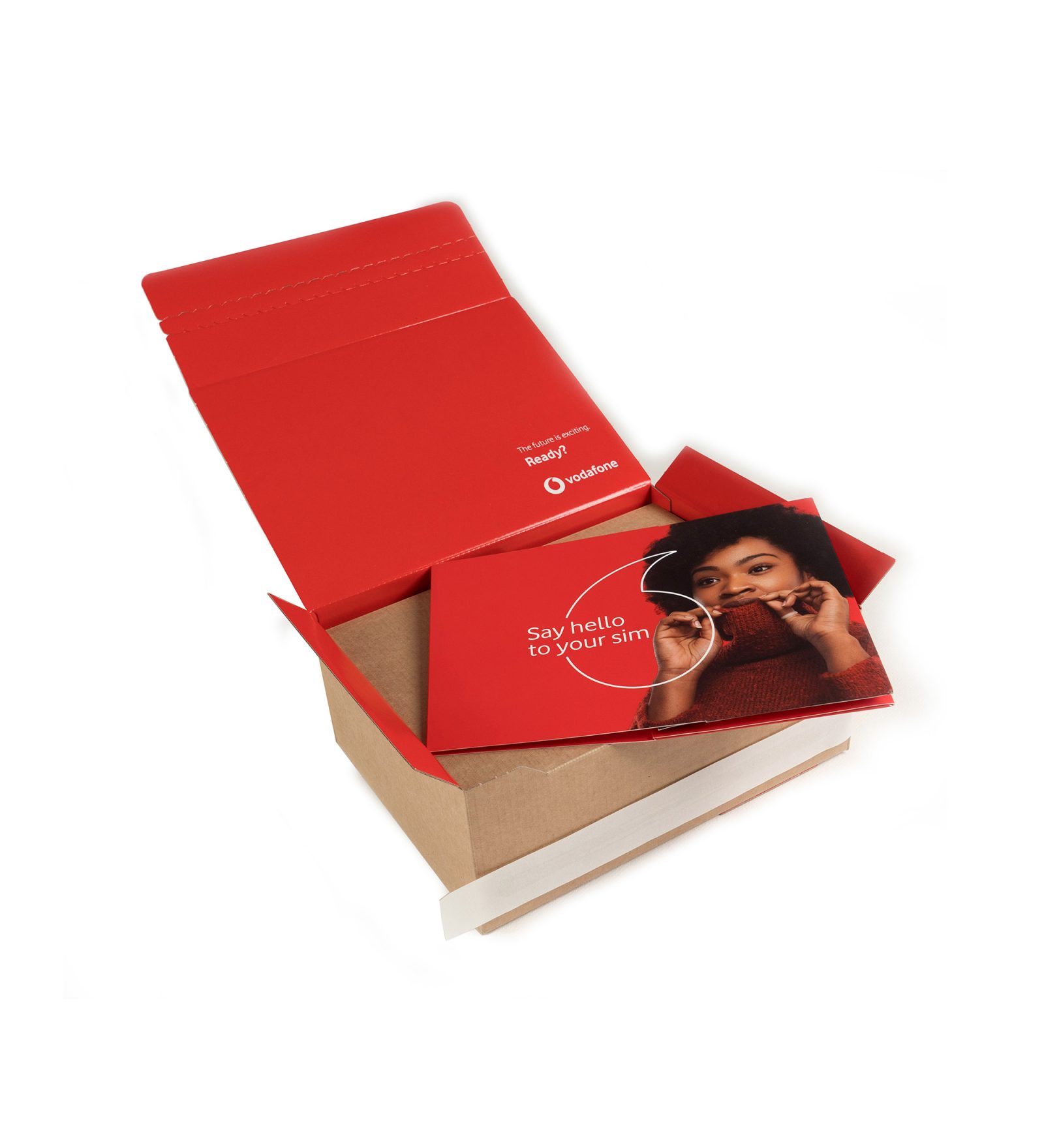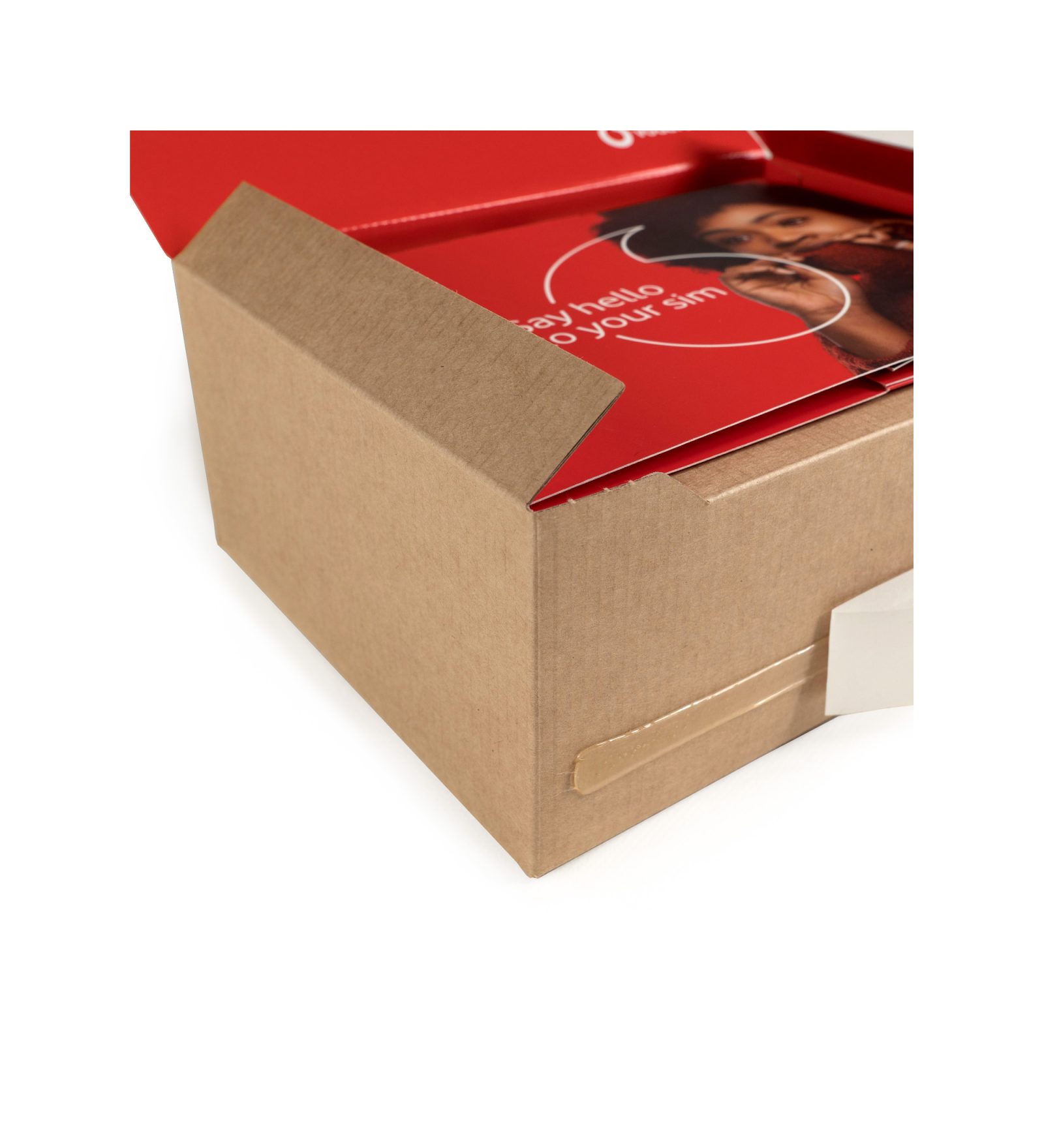 Back to overview
Vodafone
Paxpring supplies custom-made packaging solutions to a range of telecom providers in and out of the Netherlands.
In close cooperation with Vodafone, Paxpring created a range of products that help Vodafone with packing and shipping their products in a secure manner. A big convenience is the hotmelt closure.
Next to a swift logistical process, brand-awareness is key. This on the outside anonymous box, packs a lot of color when opened. Being a bit of tech-geeks ourselves, we know a new phone is something a lot of people look forward to. Our shipping-box features a multi-level opening experience, so the Vodafone brand is unlikely to go unnoticed while customers unpack their phone.
Vodafone and Paxpring have continued their cooperation and developed an even better, more sustainable packaging solution following the ZeroPackaging approach.
Read more at ZeroPackaging.com